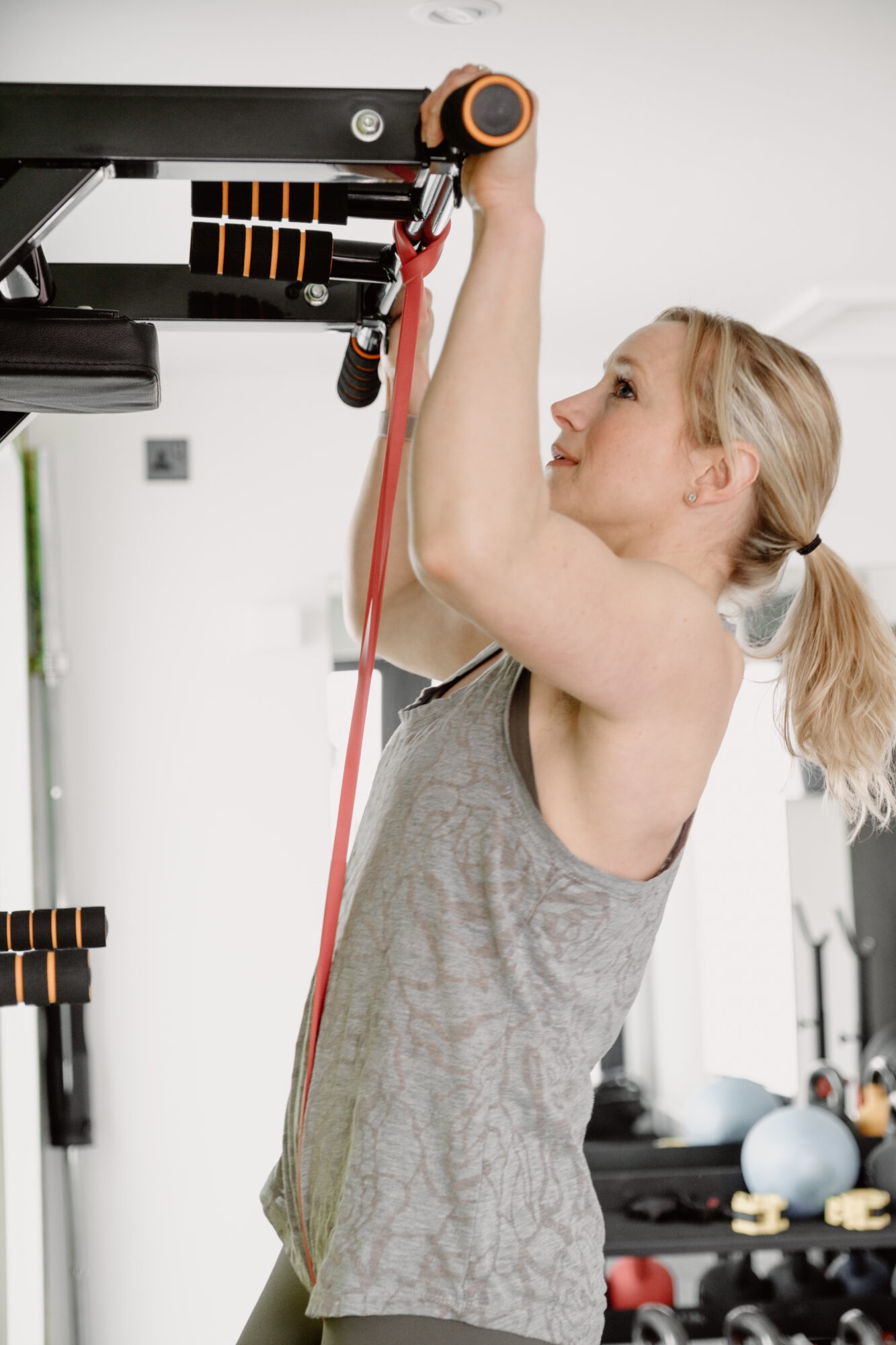 Deep Core muscles, the transverse abdominals, are difficult to activate correctly if not coached, even more so when you are pregnant or after having a baby.
By learning how to activate the TAs in the right way together with the pelvic floor, the diaphragm and erector spinae i.e the back – altogether known as 'the core' – it will give you greater strength throughout your entire body.
Strength training will help you:
Burn calories more efficiently by building muscle and you will appear leaner
Improve and strengthen posture
Boost self esteem
Improve heart health
Boost bone density
Support joint movement
Boost happy hormones (your endorphins) and overall wellbeing
A strong core will help:
Improve posture
Enhance flexibility
Improve daily activities
Prevent injury
Improve pelvic floor dysfunction and prolapse
Specialising in women I understand women's bodies, hormones and the wish to look feminine. Common misconception is that strength training will turn you into a body builder/have a male looking body. This is not the case girls!
Call me today to book initial consultation to find out how I can help you.