As your children grow up, it is time to rediscover you. Busy family life and day-to-day routines can quickly take priority. Before you know it, years have passed, and you may still be suffering symptoms related to your children's birth.
Personal rediscovery can happen at any age and stage of life. Whether your children are now at school, demanding teenagers or have even left home, focusing on your fitness can help you feel better and stronger. I will support you in gaining body confidence, moving more freely with fewer aches and pains, and enabling you to achieve what you want.

Developing core strength gives you the strength from within to enjoy life again.
We focus on:
Building strength
Gaining confidence
Generating energy
Kickstarting metabolism to increase the ability to lose weight
Improving nutrition
Emotional support
Finding help from other practitioners if required
Your tailored personal training programme will include lifting weights through the use of kettlebells and resistance bands to regulate hormones to lose weight, as well as cardio workouts such as HiiT at the right stage of your fitness journey.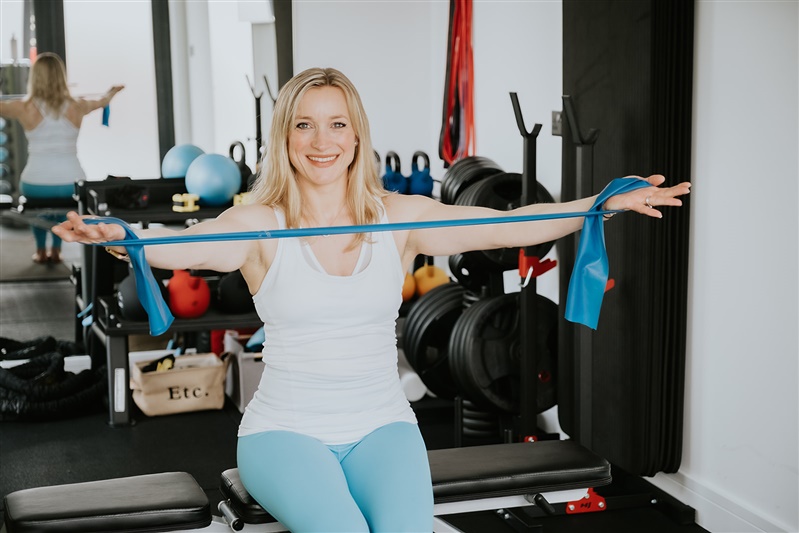 Why not share the cost?
Get together with friends for one-to-two or one-to-three personal training, still tailored to your needs but in a supportive, social environment.

Burn calories more efficiently by building muscle
Improve and strengthen posture
Boost self-esteem
Improve heart health
Boost bone density
Support joint movement
Boost happy hormones (your endorphins) and overall wellbeing
Pricing
Initial Consultation – £55
Before we begin your fitness journey, we will get together and spend 100 minutes discussing your goals and aspirations. I will take a complete medical (and birth if relevant) history, analyse your current posture, understand your diet and nutrition, and give you some initial tips for connecting with your core. We'll run through an overview of your personal training programme, so you know exactly what to expect.
Rediscover yourself and embrace your strength from within